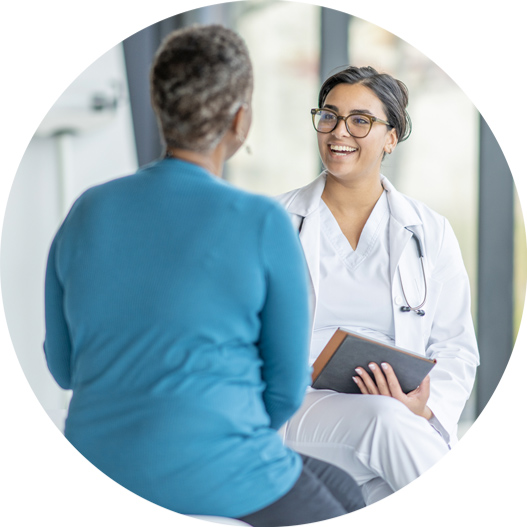 Consultation and Treatment
All Neurology Specialists physicians are certified by the American Board of Psychiatry and Neurology. While many have fellowship training and interest in a particular area (see Our Providers for specifics) they all treat any type of neurological problem. Our physicians will evaluate you, determine the necessity of any diagnostic testing, and work with you to develop a treatment plan.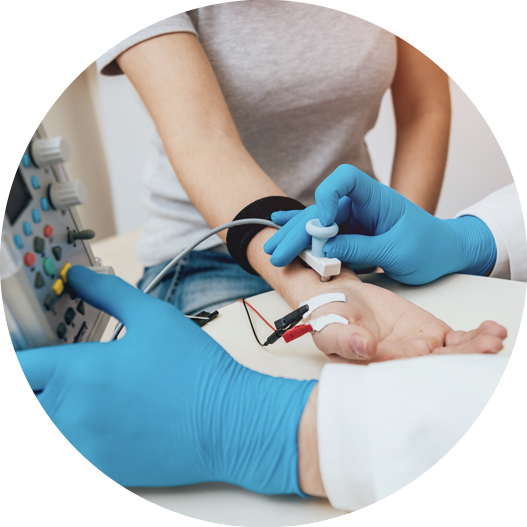 Electromyogram (EMG) & Nerve Conduction Studies
An EMG is an electrical examination of your nerves and muscles performed by a neurologist, sometimes with the help of a technician. It is usually a two-part procedure that consists of nerve conduction testing and muscle electrical testing.
The nerve conduction studies are done by taping metal electrodes on your skin and giving small electrical shocks to a nerve. Measurements can then be made of how fast and how well a nerve transmits messages.
The electrical activity in muscles is tested by inserting a fine needle electrode into the muscle. The needle used is fresh, sterile and disposable. No shocks are given since the needle picks up the electricity normally present in muscle. The electrical activity is displayed on a screen so that the physician can see it and at the same time over a loudspeaker so he can hear it.
The test results are interpreted by the neurologist and a report is sent to your ordering physician.
You should wear loose, comfortable clothing and avoid any lotions, oils, perfumes or powders on the part of the body that is being tested.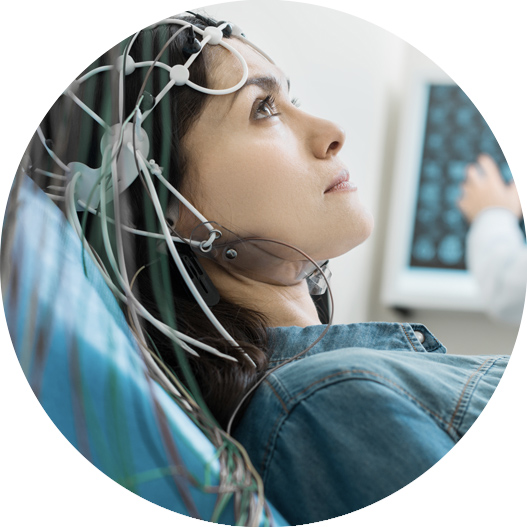 Electroencephalography (EEG)
An EEG is a test that measures and records the electrical activity of your brain. Electrodes are placed on your scalp and connected to a computer which records brainwave activity. Since the electrodes are attached to your scalp, it is important that your hair be clean and free of sprays, oils, creams and lotions. Do not use any hair conditioner or oil after shampooing.
See Dr. Beitinjaneh's video explaining long-term EEG monitoring
You may eat prior to the EEG and should continue taking any medications as instructed by your physician. If a sleep EEG is ordered, you will be given instructions to adjust your sleeping schedule the night before the test.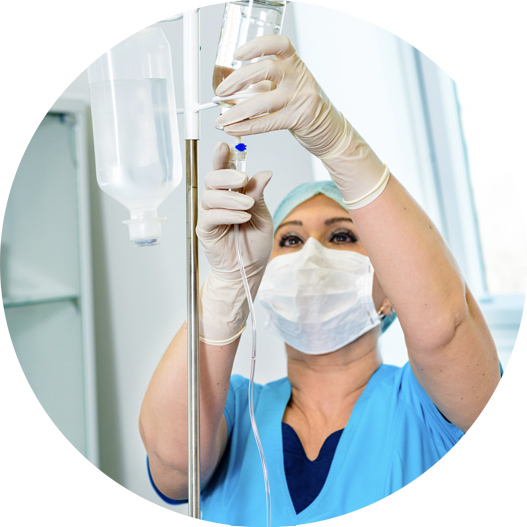 Infusion
Neurology Specialists offers infusion therapy within its office. Our skilled technician and nursing support are experienced at infusion therapy, knowledgeable of the diseases we treat and serve as an additional resource for patient education and caregiver support. The newly re-designed infusion suite offers a refreshment center, wireless internet and comfortable recliners, 2 of which are lift chairs that are helpful for patients with mobility issues.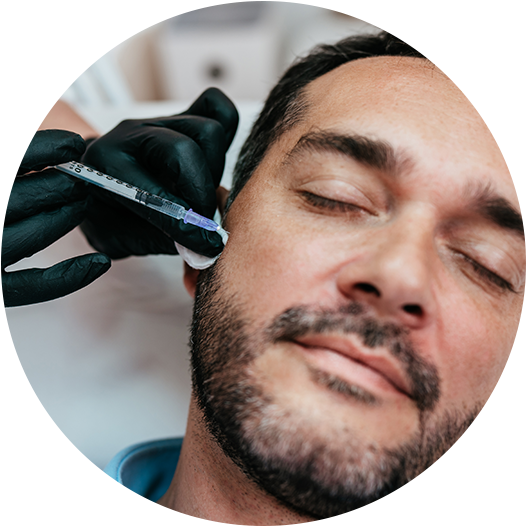 Botox
Our physicians are experienced in the use of botulinum toxin in many clinical settings. Botulinum toxin helps weaken overactive muscles. It is the treatment of choice for many movement disorders such as torticollis, hemifacial spasms, and other focal dystonias or muscle spasms. We are also using botulinum toxin for the treatment of migraines as well as spasticity related to strokes and other injuries to the nervous system.