Our Locations
Our offices are open from 8:00 a.m. until 5:00 p.m., Monday through Thursday, and from 8:00 a.m. until 4:30 p.m. on Friday (our First Colonial office is closed Fridays).
We are always closed on the following holidays: New Year's Day, Memorial Day, Independence Day, Labor Day, Thanksgiving Day, and Christmas Day. Other closures will be posted in the office.
Hours
Mon through Thurs: 8 am - 5 pm
Friday: 8 am - 4:30 pm
Hours
Mon through Thurs: 8 am - 5 pm
Friday: Closed
Online Patient Services
Neurology Specialists is pleased to offer our patients access to online patient services via our practice portal. These services allow you to send files to the practice, request appointments, view the latest statement for your account, update your personal information, submit a request to refill a prescription, ask billing questions, send a secure NON-URGENT message to your physician, and ask any general questions. If you have questions or concerns that need immediate attention, you should contact the office by phone at 757-461-5400.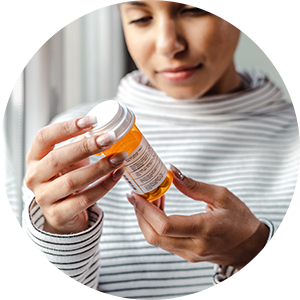 Prescription Refills
We prefer to authorize prescription refills during office hours so that we may maintain accurate records of the medications you are taking. If you find that you are nearly out of prescription medication, please call your pharmacy at least 24 hours in advance so that they may call us to request a refill, or you may send a request through our Patient Portal. We require 24 hours notice on all refill requests. Narcotics will not be prescribed over the telephone except during office hours. They are never prescribed by telephone at night or on weekends or holidays.
Appointments
In order to give you the best possible care, a scheduled appointment is necessary. Please call us in advance so that a date and time may be reserved for you. If you don't have a scheduled appointment but have a problem needing immediate attention, please call us, and we will do our utmost to accommodate you. True emergencies will be dealt with immediately.
Cancellations
If you're unable to keep a scheduled appointment, please call us as soon as possible to reschedule. We do require 24 hours notice of cancellations or it will be necessary to charge you for the time reserved. There is a fee of $100 for new patient appointments and $25 for return visits. This fee will need to be paid before another appointment will be scheduled.
Registration
You will be required to complete a registration form. It is available here for you to print or it can be mailed to you. If you have not completed this form before arriving at our office the first time, please bring this information with you. It is very important that we maintain accurate, up-to-date information about you in our files.
Please inform the receptionist if you have been referred to our practice by another physician and provide that physician's name so that we may be sure to send a report of our physician's evaluation and treatment recommendations to that physician. We will also keep your referring physician informed of the results of any tests we perform. If you have had MRI or CT scans pertinent to your problem, our physicians will need to review them. If they have been done locally, we can access most sites electronically. If they were done outside the area, we will need you to obtain them and bring them to our office for your appointment. Our review of these scans will result in a more comprehensive assessment of your problem.
If you are coming in for a sleep evaluation, please inform our receptionist when scheduling if you've had a previous sleep study.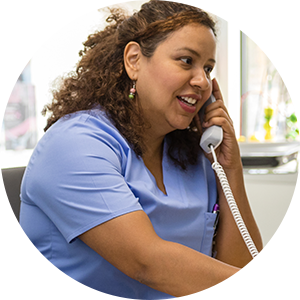 Phone Calls
Feel free to call us between 9 am and 4 pm. If your call is of a medical nature, it will be directed to a nurse who will pull your medical record before returning your call. After discussing your call with the doctor, the nurse will relay their instructions to you. Sometimes, the doctor will talk with you directly, depending on the situation.
Please call our office as early in the day as possible. This allows us to more easily get back to you with the requested information.
Calls received after 4:00 p.m. may not be returned until the next business day. If you are experiencing an emergency situation, please go to the nearest hospital emergency department.
Fees, Billing, and Collections
Fees for services provided in our office are consistent with those customarily charged at other offices in this area. If you do not have insurance coverage, we ask for payment at the time that the professional service is provided. We accept cash, checks, MasterCard, Visa, and American Express. Because we know that the entire payment at the time of service is not always possible, a special payment arrangement may be made by discussing this in private with the receptionist or billing staff. If you have insurance coverage, co-payments, and deductibles are collected at the time of your visit. We will submit a claim to your insurance carrier for you immediately following your visit. Most insurance carriers remit payment within 60 days. Once the remittance has been received from your insurance company, you will receive a statement for any portion that is your responsibility. Please note that our office does not mail statements to patients with a balance of less than $5.00. If you have a small balance, you will be asked for payment at the time of your next visit.
If you have an insurance plan that requires authorization, the authorization must be in place before the patient can be seen.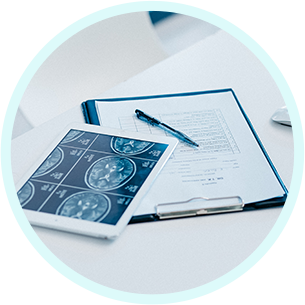 Medical Records and Release of Information
We maintain strict confidentiality of the information contained in your medical records. Medical record requests require written authorization unless they are being provided to another medical provider of your care team. Should you need to request a copy of your medical record, a two-week notice is required. A medical records request form can be printed here.